Shipping & Returns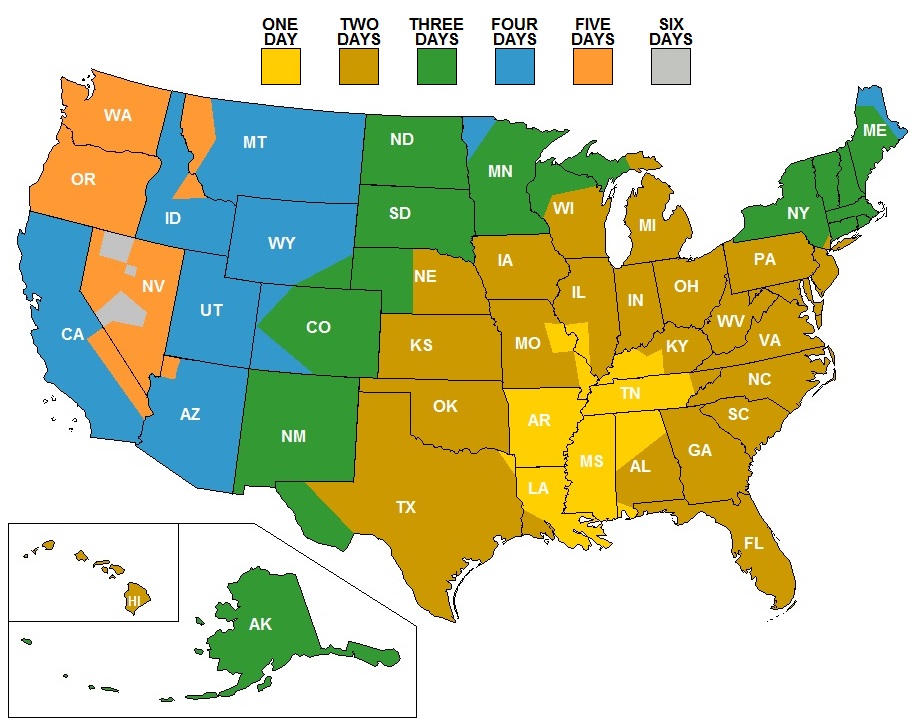 Shipping and Shipping Costs
**$7.99 Flat Rate Shipping**
Included with the regular shipping options is our "$7.99 FLAT RATE SHIPPING" option. This is a fixed rate shipping option that will get your order to you in up to 7 business days. Depending on the size of your order and the location of the destination, the order will be shipped to you via one of the follow carriers: UPS, USPS, FedEx or LTL truck services. Due to the nature of the flat rate shipping option you are not able to chose the carrier that is used. If shipping to a PO box we may contact you for a street address if we find it necessary. This shipping option is not always allowed to HI and AK.
Domestic Shipments
All orders placed on our website before 2 PM central time will be shipped that same day (M-F) unless there is a stock issue. You will be notified via email or phone of any stock issues if there will be a delay in shipping. If we drop ship from another location in addition to our Memphis warehouse, we will let you know to expect multiple shipments.
You have two shipping choices with UPS or USPS. When you click estimate shipping tab, you will put in your country, state and zip which will give you up to six options depending on weight and size with your cost. If you choose to ship UPS collect on your account, you can let us know in the "order instructions/comments" with your account number and your shipping cost will be refunded. You can also reference your purchase order number and we can make sure that is on the packing slip.
If a shipment is too heavy and needs to ship on a pallet, it will not give you any shipping options. Please contact us to get a freight quote. Otherwise proceed to checkout and will contact you with freight costs or give you the option to ship collect on your account.
Tracking numbers for UPS shipments only will be sent to your email address from UPS Quantum View from Carnell Sales. Not all orders shipped US Mail will get a tracking number emailed.
International Shipments
We are only able to ship USPS Priority. The rate will be calculated for you according to items and weight. Priority international shipments can take anywhere from 7 to 14 business days depending on the destination.
There may be times when the website calculates slightly more than your cost. i.e., one medium box and one small box needed instead of two medium boxes. If that is the case, we will notify you with a refund. If you need more information about this before you order, please give us a call.
Returns Policy
You may return new, unused item(s) within 30 days of delivery for a full refund. If the return is based on our error (we sent incorrect or defective items), we will pay for the return shipping. Otherwise, you will be responsible for return shipping.
Here are the steps to return items for a refund:
Call us with your invoice/packing slip number, which is in upper right hand corner of your invoice
Let us know quantity and item(s) that you want to return for a refund
Send a copy of the invoice with a specific note that says, "returning for refund"
Circle those items that you are returning
Send return items, along with copy of invoice to:
Carnell Sales, Inc.
157 South Parkway East
Memphis, TN 38106
*Same address from the invoice.
Once your items are received in our warehouse and checked in properly, you will receive a refund either back to your PayPal account or to your credit card. Please allow 2-3 business days once we have received your return.